We are RANCHLAND REPUBLICAN WOMEN, proudly established to:
Welcome and Encourage All Republicans
Organize and Educate Republican Women
Promote and Advance Republican Values
Engage and Support Our Communities
Be a Positive and Leading Example
Proudly an Official Charter of
Colorado Federation of Republican Women
National Federation of Republican Women

Serving Elbert & Lincoln counties and the surrounding Colorado Ranchland areas.
RANCHLAND REPUBLICAN WOMEN
PO Box 668
Parker, CO 80134
Video Above (By M Groves):
Here is our Amazing Governor Candidate - WALKER STAPLETON at the GOP Unity Event thanking all for support their support and acknowledging we have a great ticket of candidates to Win the General Election in November!
Please join Ranchland Republican Women in supporting Walker for the Win!

RRW extends our congratulations and best wishes to these candidates winning the Primary Election and who we will be supporting to Win in November!
Governor: Walker Stapleton (see video on left)
Treasurer: Brian Watson (left below)
Secretary of State: Wayne Williams (right below)
Attorney General: George Brauchler (center below)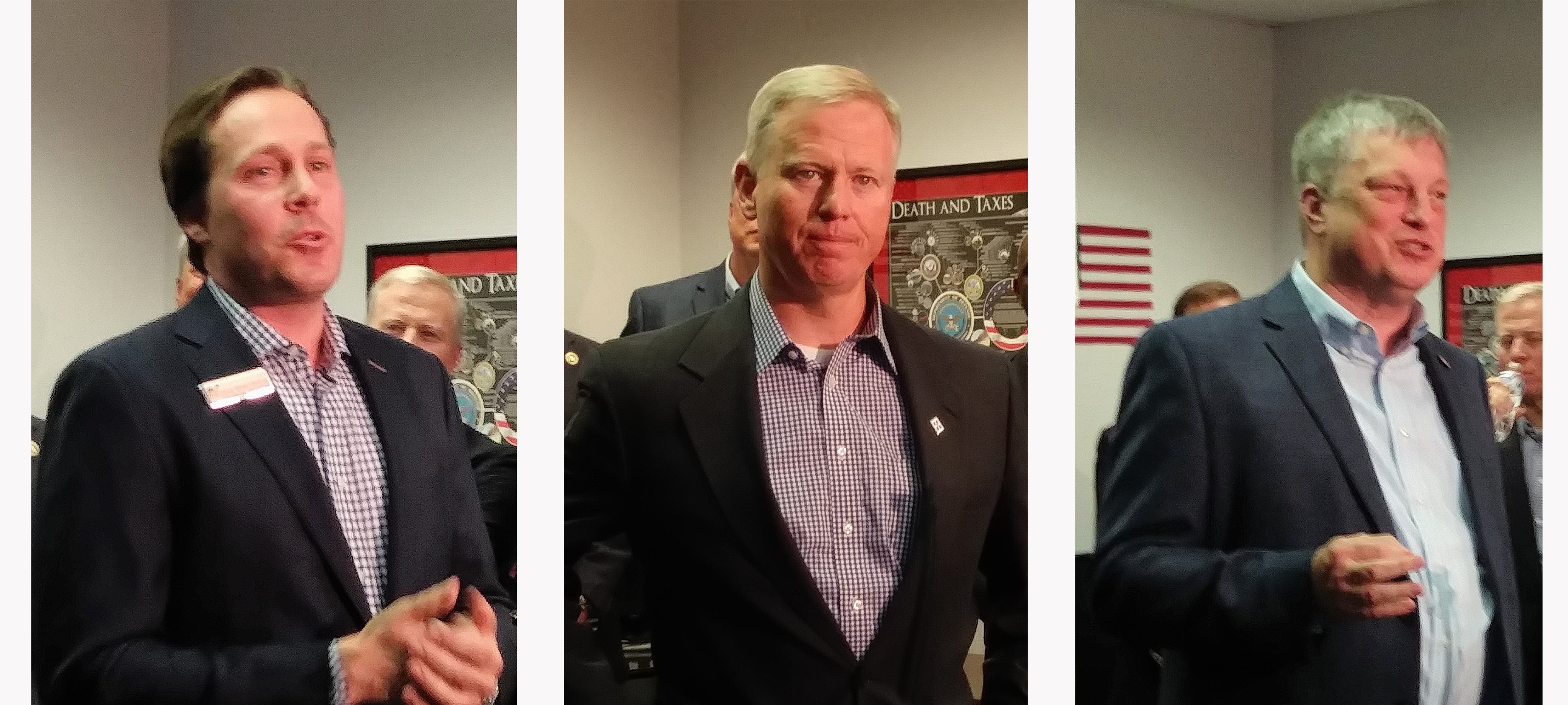 Congressional District 4: Congressman Ken Buck
Senate District 1: Senator Jerry Sonnenberg
House District 64: Representative Kimmi Lewis
CU Regent At Large: Ken Montera
CD4 State School Board: Deborah Scheffel