Ranchland Republican Women - Photo Gallery
Here are some photos (sort of our on line scrapbook) of our Members, our Meetings, our Events, and even of us Out & About, Volunteering, and just HAVING FUN!

August 2018 - It was all about working at our local fairs to promote our Republican Candidates! We first did 5 days at the Elbert County Fair, then the following weekend 2 days at the Lincoln County Fair. We enjoyed meeting and visiting with so many people, and we even recruited additional RRW Members to help the cause!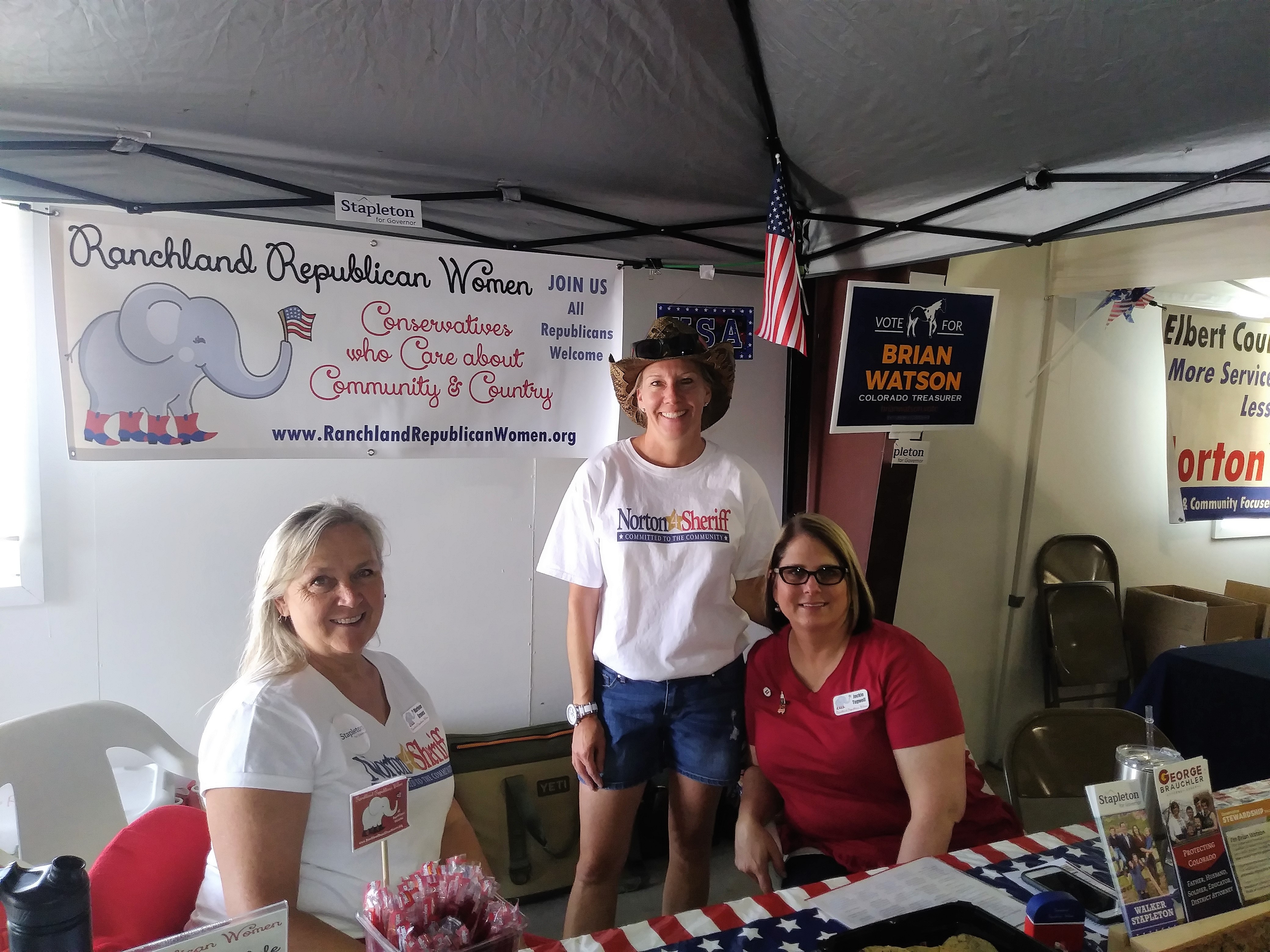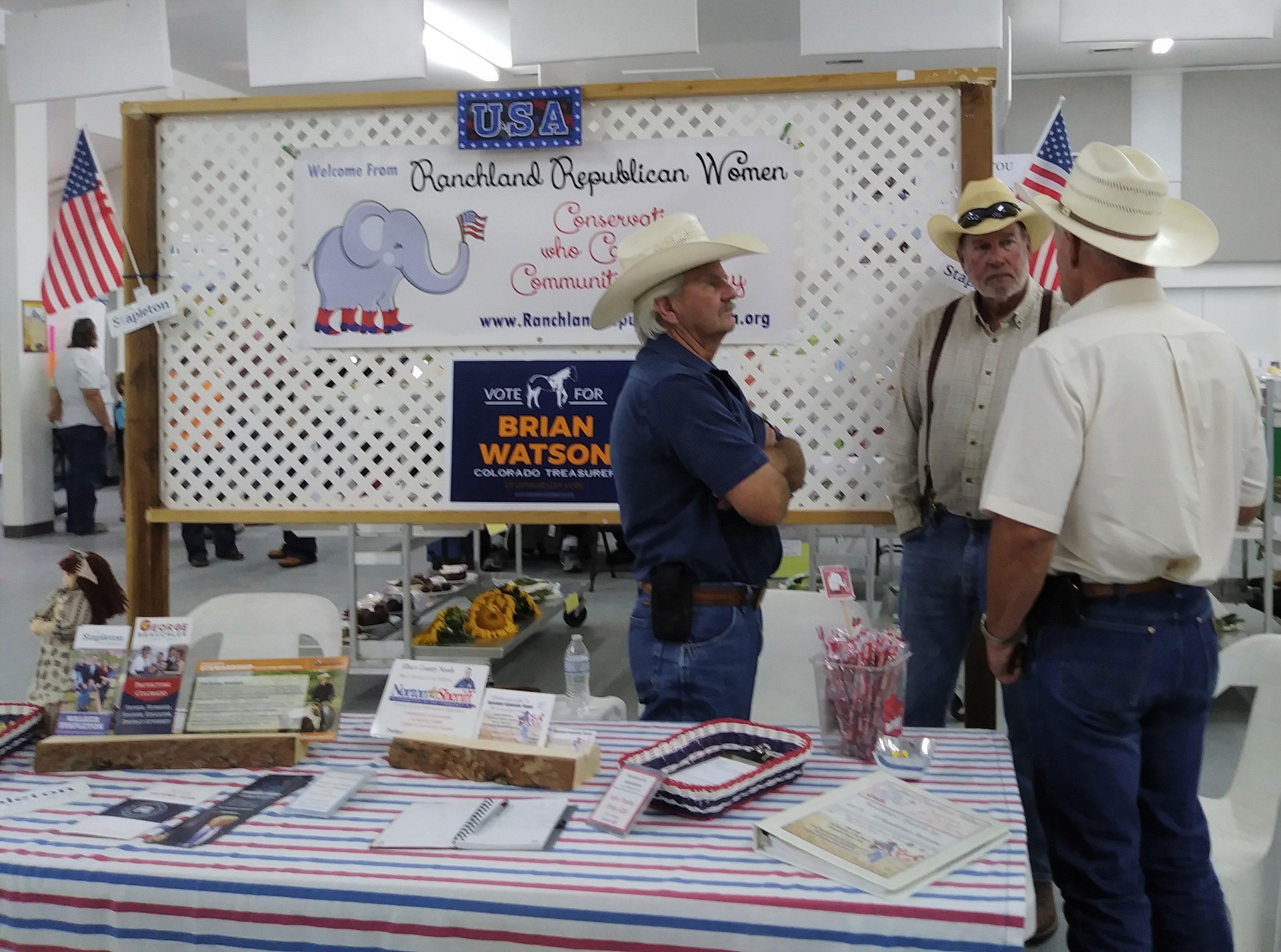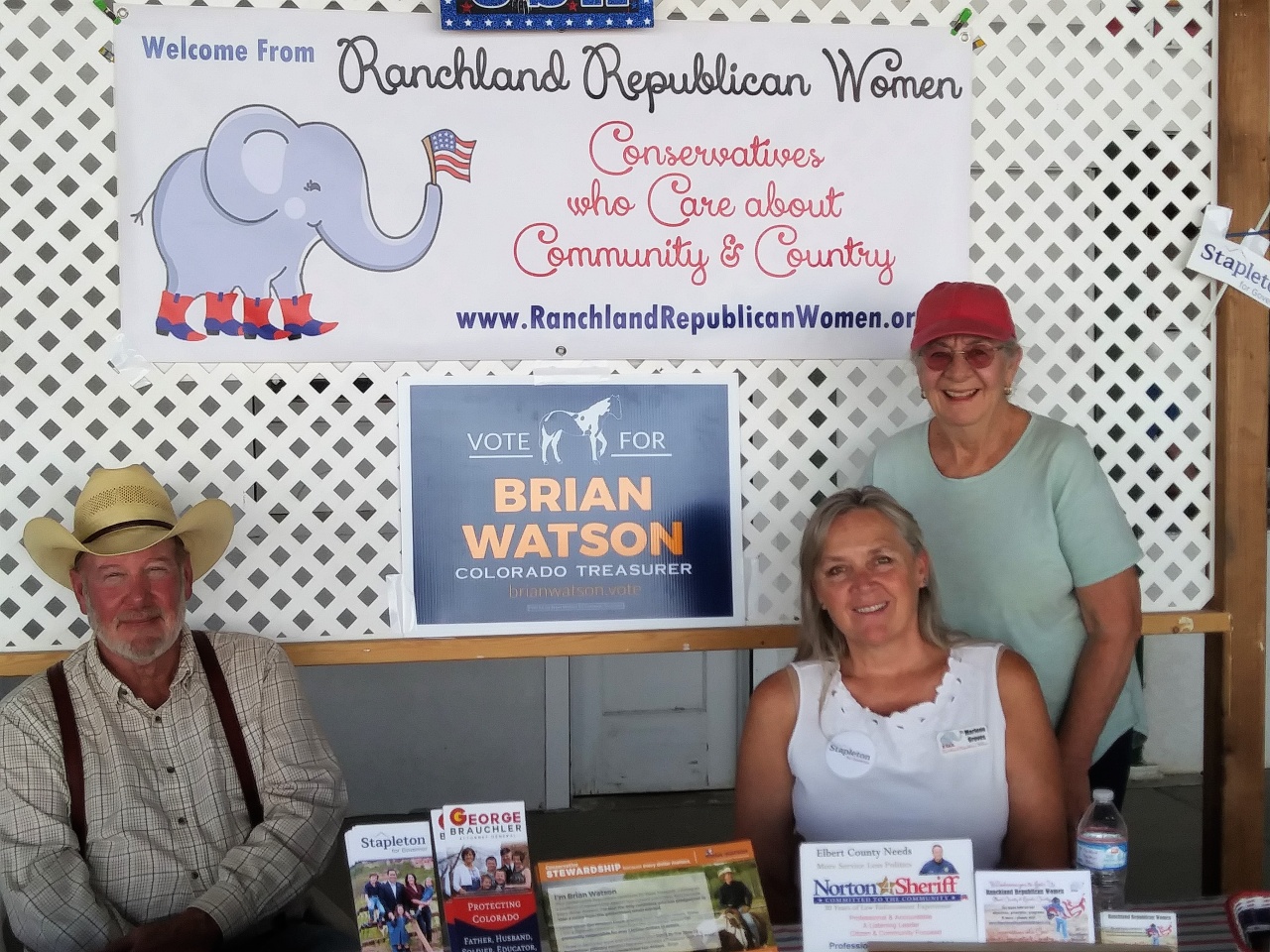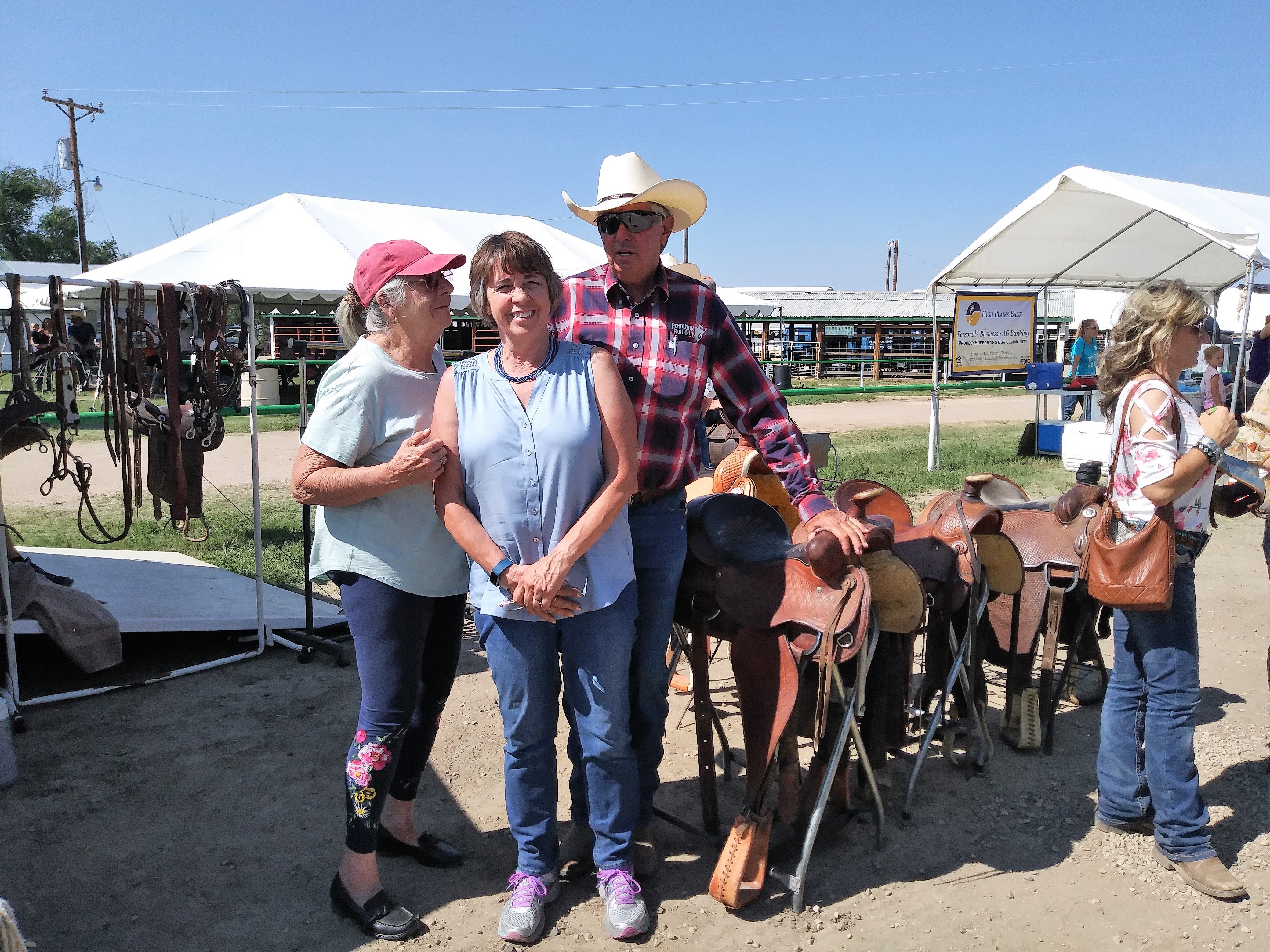 July 2018 - We had Fire Marshall Kara Gerczynski (below left) speak to our members about Fire abatement & protection measures since we have had such a drought this year. We also had a monthly door prize at our meeting, this month brought by Kathi Bartick, won by Donna Dreyer (below right) , and shared with Wendy Walp.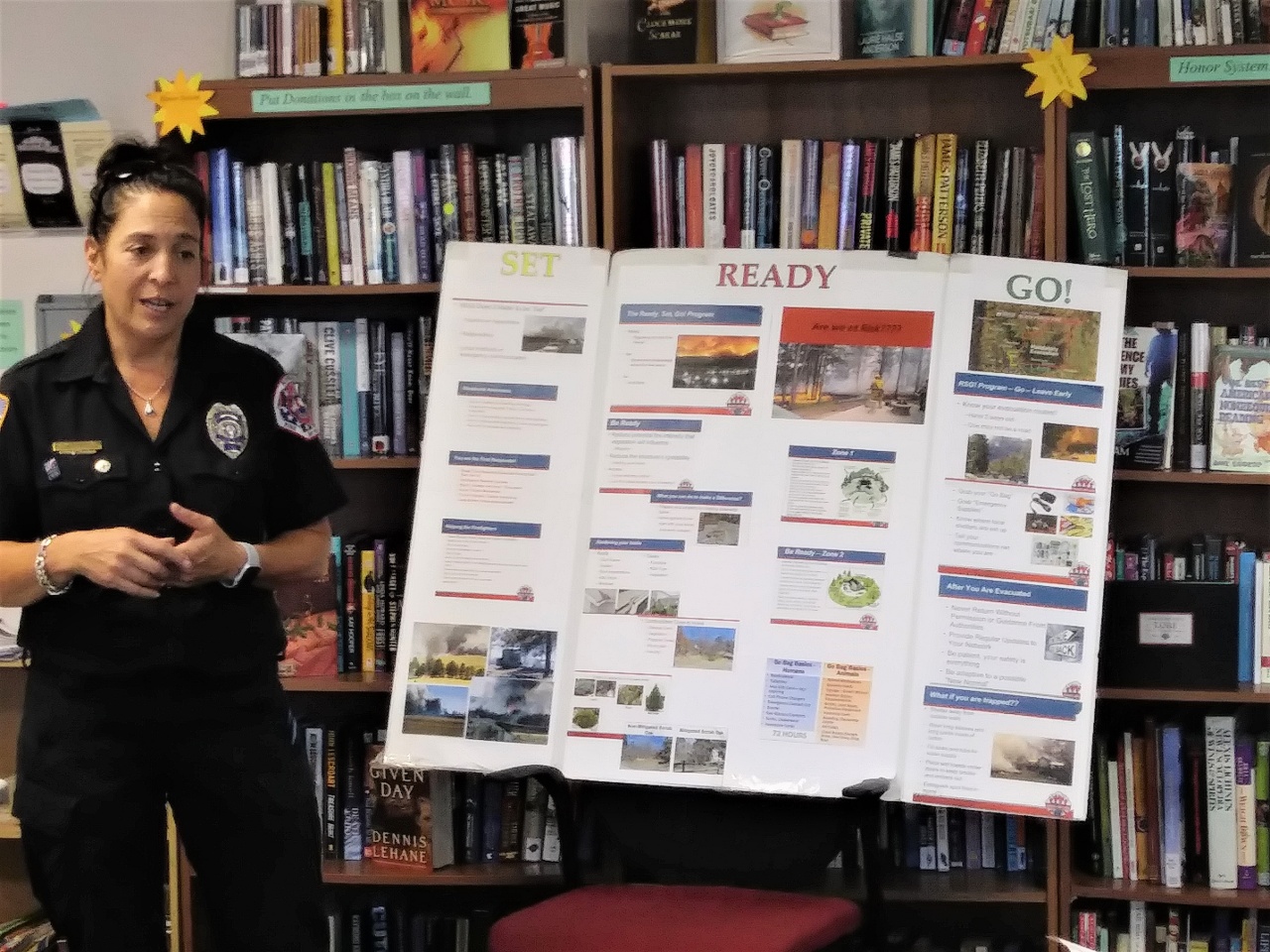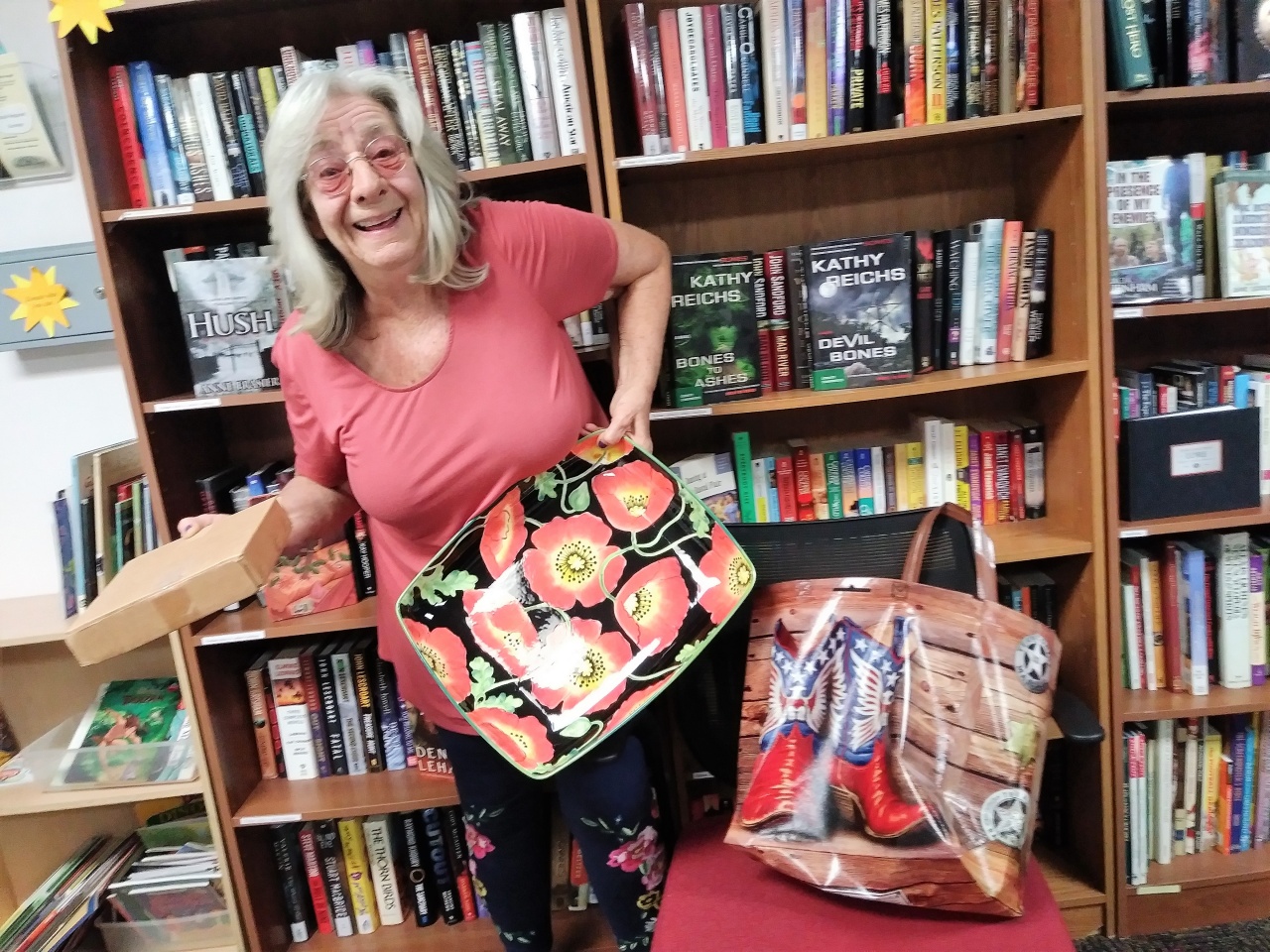 June 2018 - Ranchland Officers Mary Steen & Marlene Groves went to support the Colorado GOP Unity Tour with support for our 2018 State Candidates, which are
Walker Stapleton (Governor), Brian Watson (Treasurer), George Brauchler (Attorney General) and Wayne Williams (Secretary of State).

June 2018 - Stampede Rodeo Parade through Elizabeth, followed by the Elizabash Street Fair!!! Fun times with members as we support our community!!!
May 2018 - Just some RRW Meeting FUN!!! Yep, even our elephant Bootsie came out to meet some of our candidates!
April 2018 - Colorado General Assembly, a Celebratory Dinner, and learning about Women's Eye Health was the focus!
March 24, 2018 - Elbert County Assembly - RRW members participating as Delegates, Alternates & Candidates!
March 19, 2018 - RRW Candidate Night - where all enjoyed a delicious meal and got to hear an outstanding candidate forum question & answer!
March 2018 - CFRW SPRING MEETING - What a positive group of Republicans, who welcomed Ranchland as Colorado's newest Republican Women's Group!
January & February 2018 - Some members spending time at our Capital and getting involved!
January & February 2018 Photos:
In January RRW coordinated our 1st Community Project a Canned Soup Drive where we earned over 1100 units for our local food banks! It was well supported by the entire community as well as by our RRW membership. Also in January we brought in former Elbert County Commissioner Kelly Dore, who now focuses her efforts statewide and nationally to fight against Human Trafficking. In February most of our RRW Officers caught up with Colorado GOP Chairman Jeff Hays, and we enjoyed hearing an update from Congressman Ken Buck at the Conservative Breakfast.